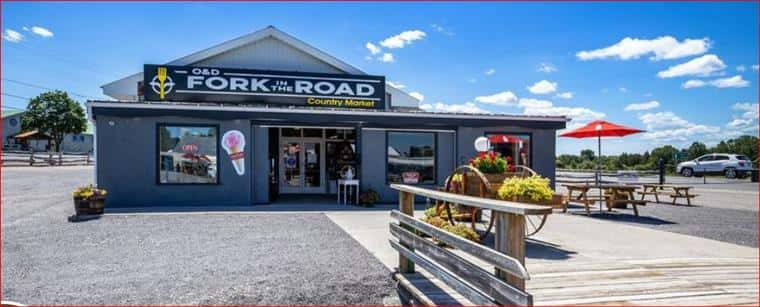 About Us
We are a small family-run operation that believes in supporting the local community and providing a fresh wholesome shopping experience. To go back in time and place and give our customers a shopping experience that focuses on customer service. In an environment that makes our customers feel like part of our family, welcome guests in our home, and connected to the community.
We try to source as local as possible and be conscious of the ever-changing social and environmental issues that overwhelm our society today. At The Fork in the Road Country Market, everyone is always welcome, appreciated, and accepted. We will always strive to deliver fresh superior products at a reasonable price in a unique shopping environment that has something for everyone.
We look forward to having you become a part of The Fork in the Road Country Market family. See you soon!
HOURS OF OPERATION
COME IN WE ARE OPEN
Hours:
Thursday 11am- 5pm
Friday 11am–5p.m.
Saturday 11am–5p.m.
Sunday 11am.–4p.m.
Monday Closed
Tuesday Closed
Wednesday Closed
Address: 2989 Lakefield Rd, Peterborough, ON K9J 6X9